The global market for VR and AR in retail will reach $1.6 billion by 2025 according to research conducted by Goldman Sachs. Even after years of growing popularity, effectively employed Augmented Reality experiences feel to the end-user about as explicitly futuristic as any experience created by popular technology.
We have covered the many applications for AR as an indoor positioning mechanism on the Mystic MediaTM blog, but when it comes to retail, applications for AR are providing real revenue boosts and increased conversion rates.
Augmented Reality (AR) History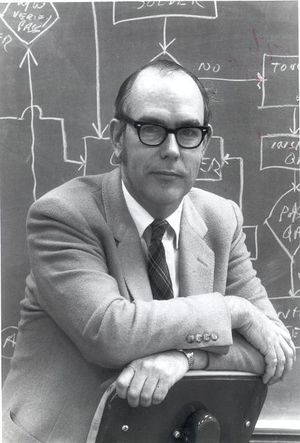 While working as an associate professor at Harvard University, computer scientist Ivan Sutherland, aka the "Father of Computer Graphics", created an AR head-mounted display system which constituted the first AR technology in 1968. In the proceeding decades, AR visual displays gained traction in universities, companies, and national agencies as a way to superimpose vital information on physical environments, showing great promise for applications for aviation, military, and industrial purposes.
Fast forward to 2016, the sensational launch of Pokemon GO changed the game for AR. Within one month, Pokemon GO reached 45 million users, showing there is mainstream demand for original and compelling AR experiences.
Cross-Promotions
Several big brands took advantage of Pokemon GO's success through cross-promotions. McDonald's paid for Niantic to turn 3,000 Japan locations into gyms and PokeStops, a partnership that has recently ended. Starbucks took advantage of Pokemon GO's success as well by enabling certain locations to function as PokeStops and gyms, and offering a special Pokemon GO Frappucino.
One of the ways retailers can enter into the AR game without investing heavily in technology is to cross-promote with an existing application.
In 2018, Walmart launched a partnership with Jurassic World's AR game: Jurassic World Alive. The game is similar to Pokemon GO, using a newly accessible Google Maps API to let players search for virtual dinosaurs and items on a map, as well as battle other players. Players can enter select Walmart locations to access exclusive items.
Digital-Physical Hybrid Experiences
The visual augmentation produced by AR transforms physical spaces by leveraging the power of computer-generated graphics, an aesthetic punch-up proven to increase foot traffic. While some retailers are capitalizing on these hybrid experiences through cross-promotions, others are creating their own hybrid experiential marketing events.
Foot Locker developed an AR app that used geolocation to create a scavenger hunt in Los Angeles, leading customers to the location where they could purchase a pair of LeBron 16 King Court Purple shoes. Within two hours of launching the app, the shoes sold out.
AR also has proven potential to help stores create hybrid experiences through indoor navigation. Users can access an augmented view of the store through their phones, which makes in-store navigation easy. Users scan visual markers, recognized by Apple's ARKit, Google's ARCore, and other AR SDKs, to establish their position, and AR indoor navigation applications can offer specific directions to their desired product.
Help Consumers Make Informed Choices
AR is commonly employed to enrich consumers' understanding of potential purchases and prompt them to buy. For example, the "IKEA Place" app allows shoppers to see IKEA products in a superimposed graphics environment. IKEA boasts the app gives shoppers 98% accuracy in buying decisions.
Converse employs a similar application, the "Converse Sampler App", which enables users to view what a shoe will look like on their feet through their device's camera. The application increases customer confidence, helping them make the decision to purchase.
Treasury Wines Estates enhances the consumer experience with "Living Wine Labels": AR labels that bring the history of the vineyard to life and provide users with supplementary information, including the history of the vineyard the wine came from and tasting notes.
Conclusion
AR enables striking visuals that captivate customers. As a burgeoning tool, AR enables companies to get creative and build innovative experiences that capture their customers' imagination. Retailers who leverage AR will seize an advantage both in the short term and in the long term as the technology continues to grow and evolve.