At Apple's Spring Forward event, the tech giant unveiled detailed plans for Apple Watch. We've documented everything we knew about the new device based on last year's Fall Announcement in our article Shaken Not Stirred: Apple Watch's Anticipated Impact on Wearable Platform. Here's what we learned from the Spring Forward Event:
SPECS
Apple Watch will come in three different versions: Apple Watch Sport, Apple Watch (standard edition), and Apple Watch Edition. Each version has two different sizes: 38 mm and 42mm (catered to the average male and female wrist respectively) and 38 different band designs.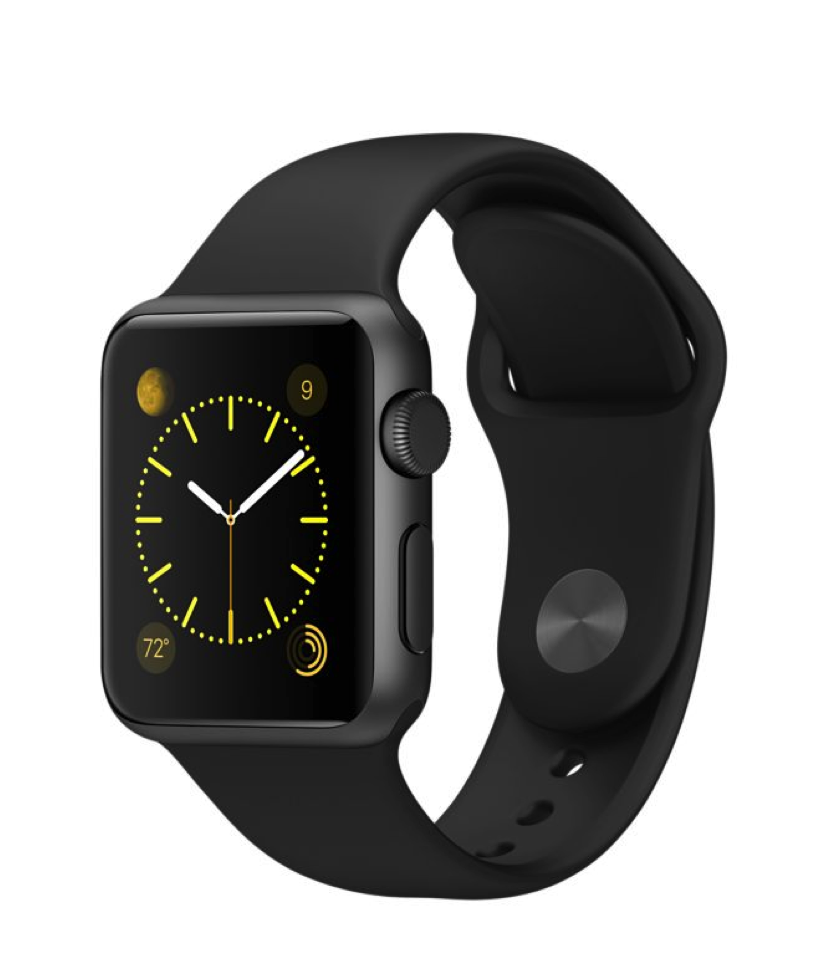 Apple Watch Sport Image via Apple Store
Apple Watch Sport is the cheapest version, starting at $349. It comes with a synthetic rubber band and has an alluminum-alloy body.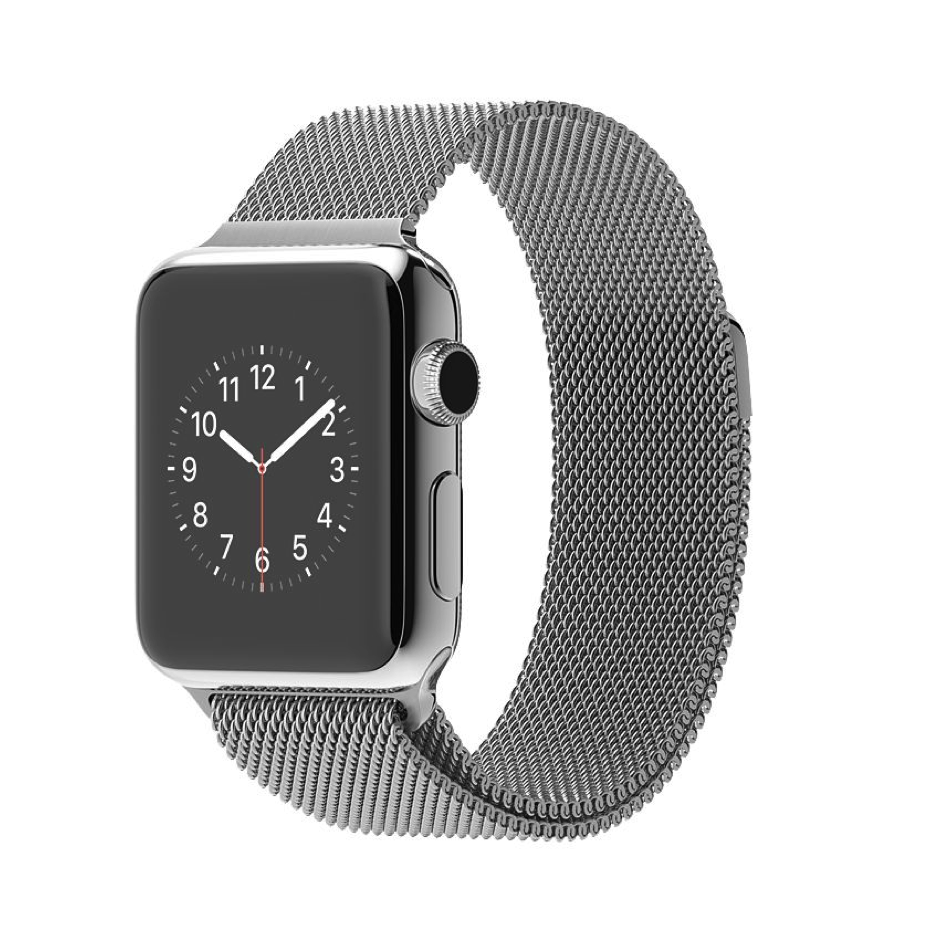 Apple Watch image via Apple Store
Apple Watch, the mid-tier model, comes in stainless steel with a sapphire crystal and ceramic back. It starts at $549.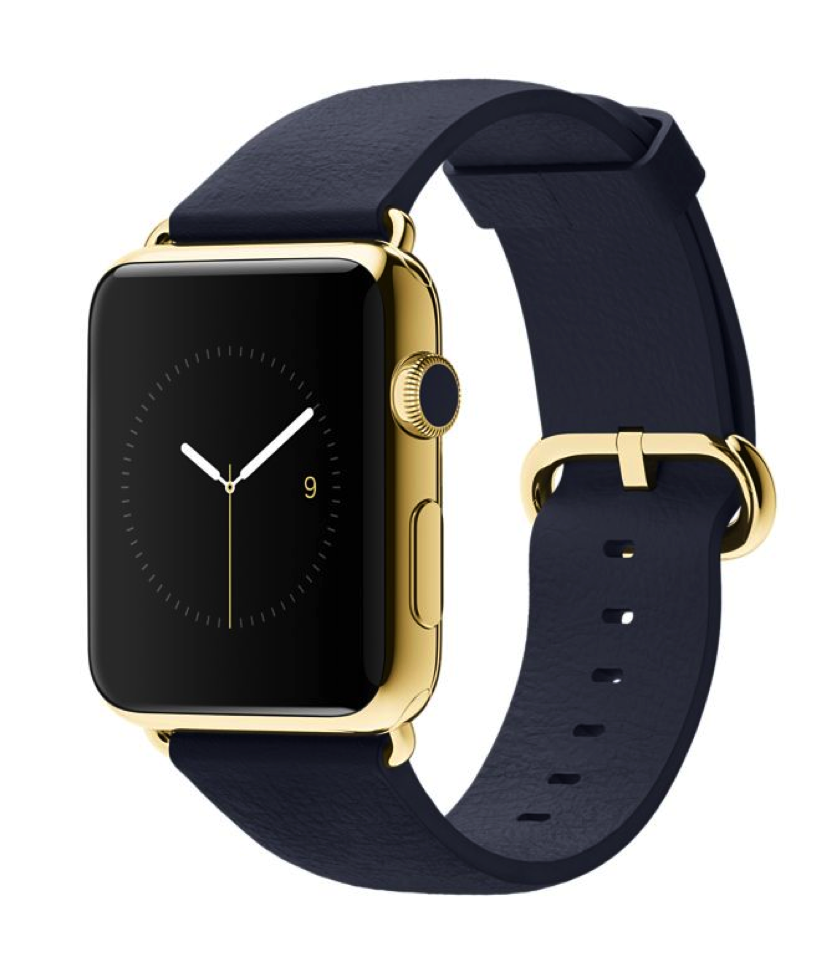 Apple Watch Edition image via Apple Store
Apple Watch Edition appeals to the upscale buyer. It has an 18-karat gold body with a sapphire crystal and ceramic back. It starts at $10,000.
FUNCTIONALITY
Functionality for the Apple Watch will primarily be reliant on a connection to your iPhone. Apple Watch will also support fully-fledged native applications, however, they will not be available until later in the year. In the meantime, as the smallest screen in the Apple ecosystem, Apple Watch is perfect for micro-managing iPhone apps. "Glances" are one-shot views of apps. For Uber, you can see when your taxi is arriving. For Instagram, you can scroll through images of those you follow.
Check out this The Verge article for a glance at some of the best Apple Watch apps in the App Store.
Apple Watch utilizes Apple Pay to offer quick, card-free payments for small items (drinks and snacks). In participating hotels like the W, Apple Watch apps can open your door for you. The Lutron app will help users save energy by sensing when lights are left on in the user's home and allowing the user to turn them off remotely on their watch.
COMMUNICATION
Communication-wise, users can take calls on their watch, as well as send voice-memos. The Watch is smart enough to recognize quick replies to basic questions. Users can also draw and pictures to other Apple Watch users. Perhaps the weirdest feature, however, is the ability to send your heartbeat to anyone with a watch.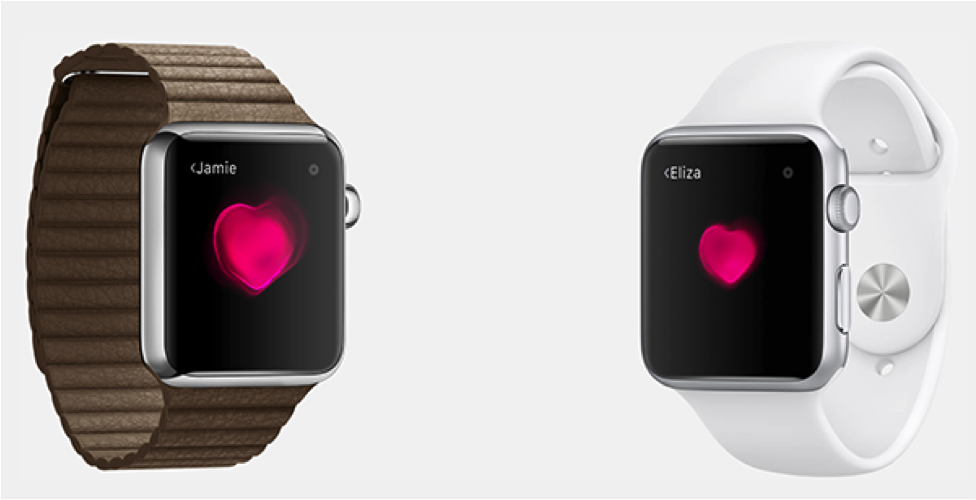 Image via Redmond Pie
WHAT'S LACKING: STORAGE AND BATTERY LIFE
Two negative features stand out about the new device: Storage and Battery Life.
Apple Watch comes with 8GB of storage. Of that storage, the bulk is reserved for apps. 2GB is available for music, and 75 MB for photos. Photos will be resized to take up less screen room than the originals. Unfortunately, the 8GB storage limit will apply to all versions. Even those who shell out $10,000 for an Apple Watch Edition will be stuck managing a limited amount of music on their phones.
The device will require daily charging. One full charge will last for 18 hours, a figure brought about assuming it is paired with an iPhone and used for 90 time checks, 90 notifications, 45 minutes of app use and a 30 minute work out with music playback through Bluetooth.
HEALTH
Health-wise, Apple Watch can track movement, estimate calories burned, and monitor heart rates. While Apple initially ran tests to include a stress sensor and blood pressure monitor, they failed partly because of individuals with hairy arms. One of the innovations in Apple's approach to setting health goals is how the device sets goals based on the user's past behavior, rather than allowing the user to set their own goals or setting a default goal. Customizing exercise goals to the user make the goals achievable and less intimidating. Unfortunately, Apple Watch lacks diet tracking functionality.
OVERALL
Apple Watch will have a major impact upon release. Current projections estimate around 20 million Apple Watches to be sold in the first year. The biggest technical detriment of the first wave of Apple Watches is the limited battery life and storage space. Moving forward, how developers take advantage of the platform to create native apps independent of the iPhone will be crucial to the platform's growth. Until we see an influx of native apps, the Apple Watch will be a supplement to the iPhone and a luxury; however, the possibilities are endless for this new platform.
For those who are looking to see what the Apple Watch will look like on their wrist, check out this awesome augmented reality app which makes the iPhone look like an Apple Watch:
Mystic Media is an app development, web design, and strategic marketing firm located in Salt Lake City, Utah. Contact us today by clicking here or by phone at 801.994.6815