Are you ready for smart cities of the future?  Over the next few weeks, we will be endeavoring on a series of blogs exploring what the big players are developing for smart cities and how they will shape our world.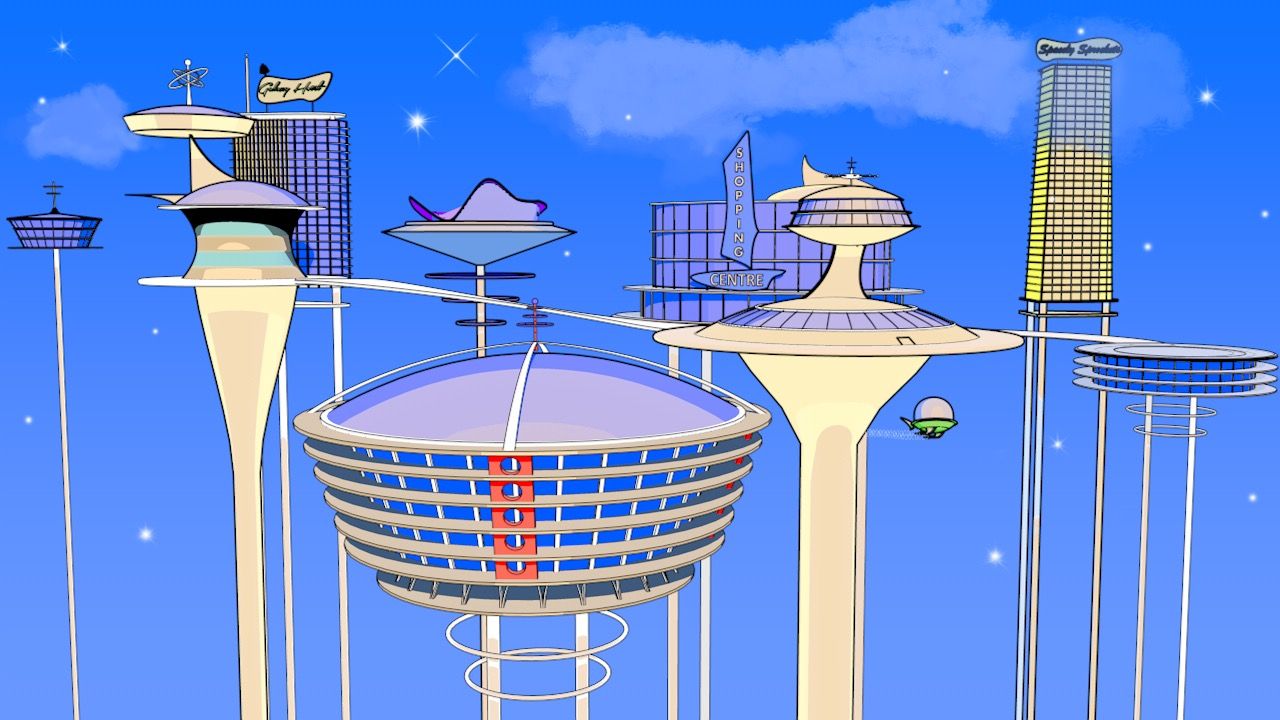 Our cities will become smart when they are like living organisms: actively gathering data from various sources and processing it to generate intelligence to drive responsive action. IoT, 5G, and AI will all work together to enable the cities of the future. IoT devices with embedded sensors will gather vast amounts of data, transmit it via high-speed 5G networks, and process it in the cloud through AI-driven algorithms designed to come up with preventative action. From smart traffic to smart flooding control, the problems smart cities can potentially solve are endless.
Imagine a world where bridges are monitored by hundreds of tiny sensors that send information about the amount of pressure on different pressure points. The data from those sensors instantly transmits via high-speed internet networks to the cloud where an AI-driven algorithm calculates potential breaking points and dispatches a solution in seconds.
That is where we are headed—and we're headed there sooner than you think. Two-thirds of cities globally are investing in smart city technology and spending is projected to reach $135 billion by 2021. Here are the three of the top applications leading the charge in the Smart Cities space.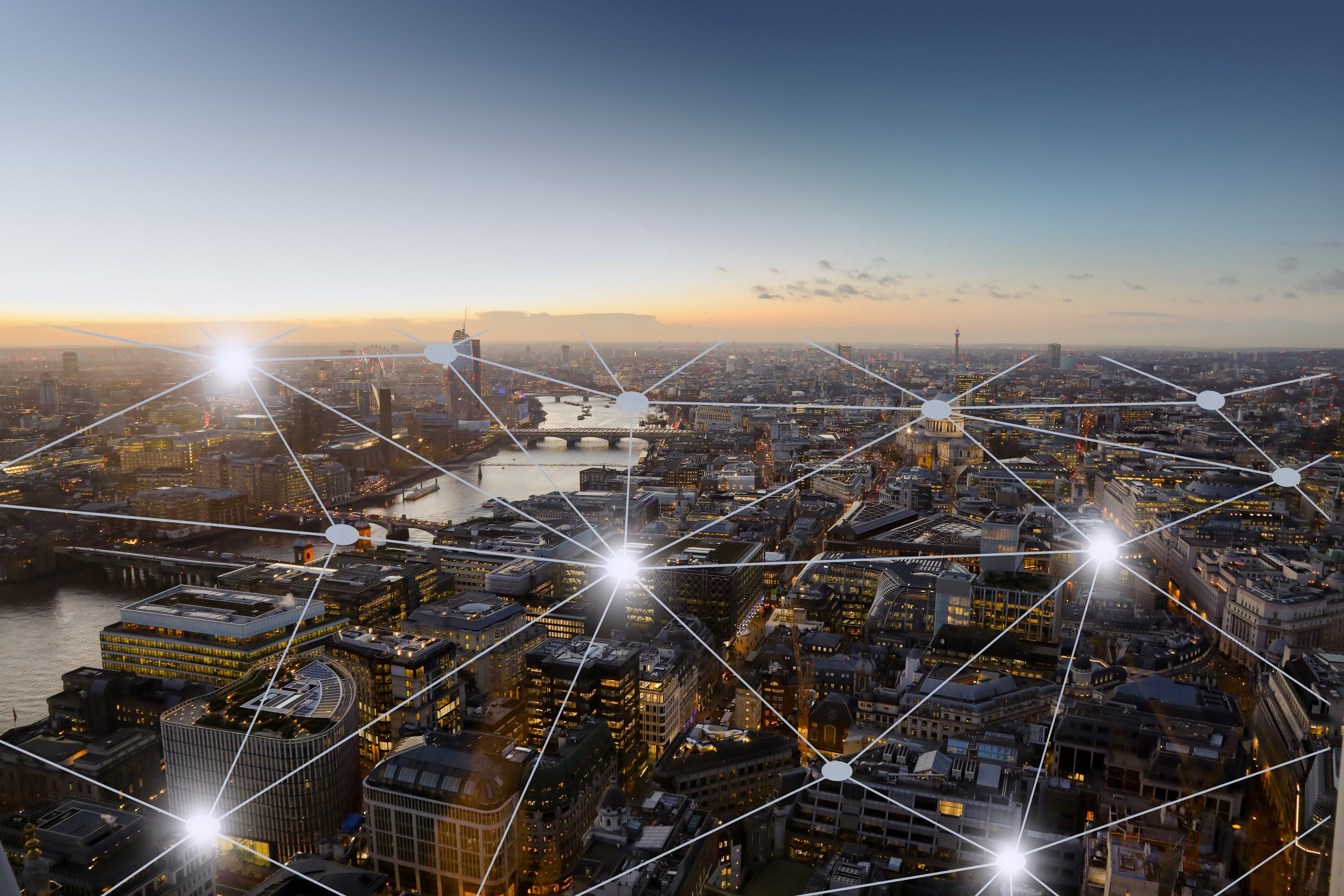 SMART INFRASTRUCTURE
As our opening description of smart bridges implies, smart infrastructure will soon become a part of our daily lives. In New Zealand, installed sensors monitor water quality and issue real-time warnings to help swimmers know where it's safe to swim.
In order to enable smart functionality, sensors will need to be embedded throughout the city to gather vital information in different forms. In order to process the abundance of data, high-volume data storage and high-speed communications powered by high-bandwidth technologies like 5G will all need to become the norm before smart infrastructure can receive mass adoption.
Stay tuned for our next blog where we'll get more in-depth on the future of smart infrastructure.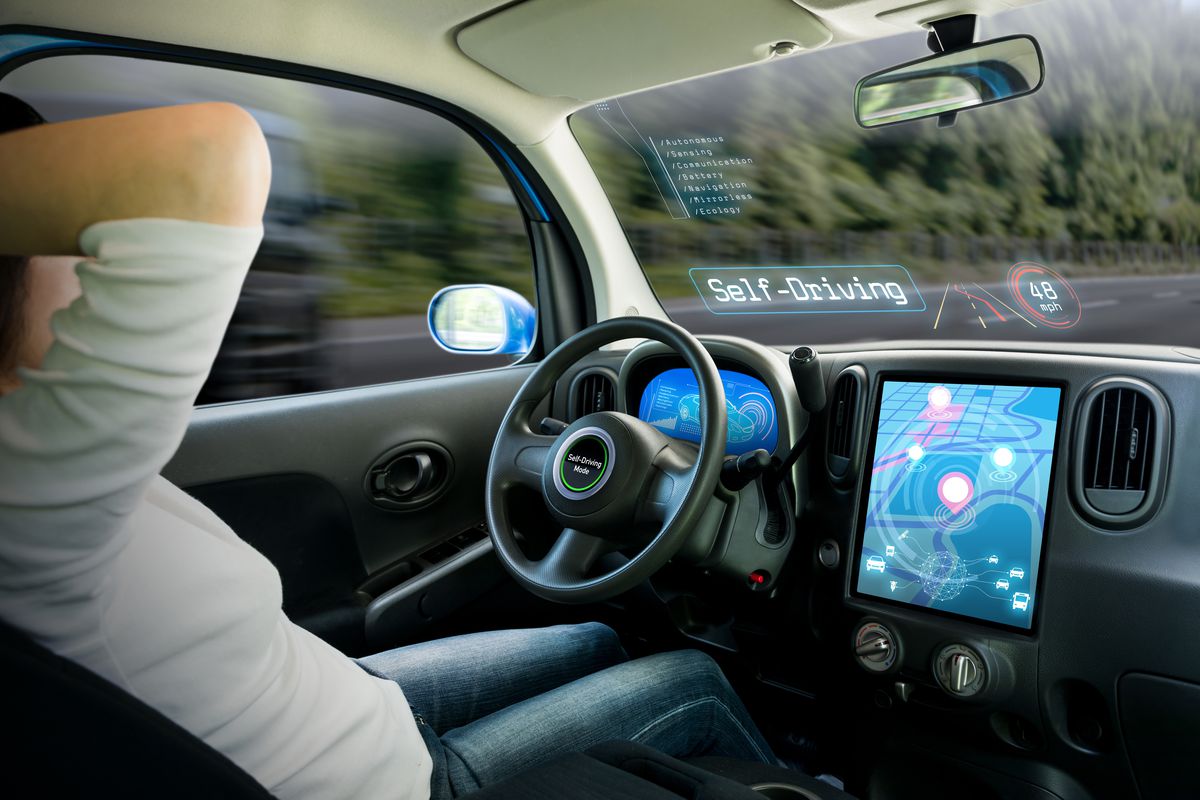 SMART TRANSPORTATION
From smart parking meters to smart traffic lights, from autonomous cars to scooters and electric car sharing services, transportation is in the midst of a technological revolution and many advanced applications are just on the cusp of realization.
Smart parking meters will soon make finding a parking space in the city and paying for it easy.  In the UK, local councils can now release parking data in the same format, solving one of the major obstacles facing smart cities: Data Standardization (more on that later).
Autonomous cars, powered by AI, IoT, and 5G, will interact with the smart roads on which they are driving, reducing traffic and accidents dramatically.
While there is a debate about the long-term effectiveness of electric motorized scooters as a mode of transportation, they've become very popular in major US cities like San Francisco, Oakland, Los Angeles, Salt Lake City and are soon to come in Brooklyn.
With the New York Subway system in shambles, it seems inevitable the biggest city in the world will receive a state-of-the-art smart technology to drastically improve public transit.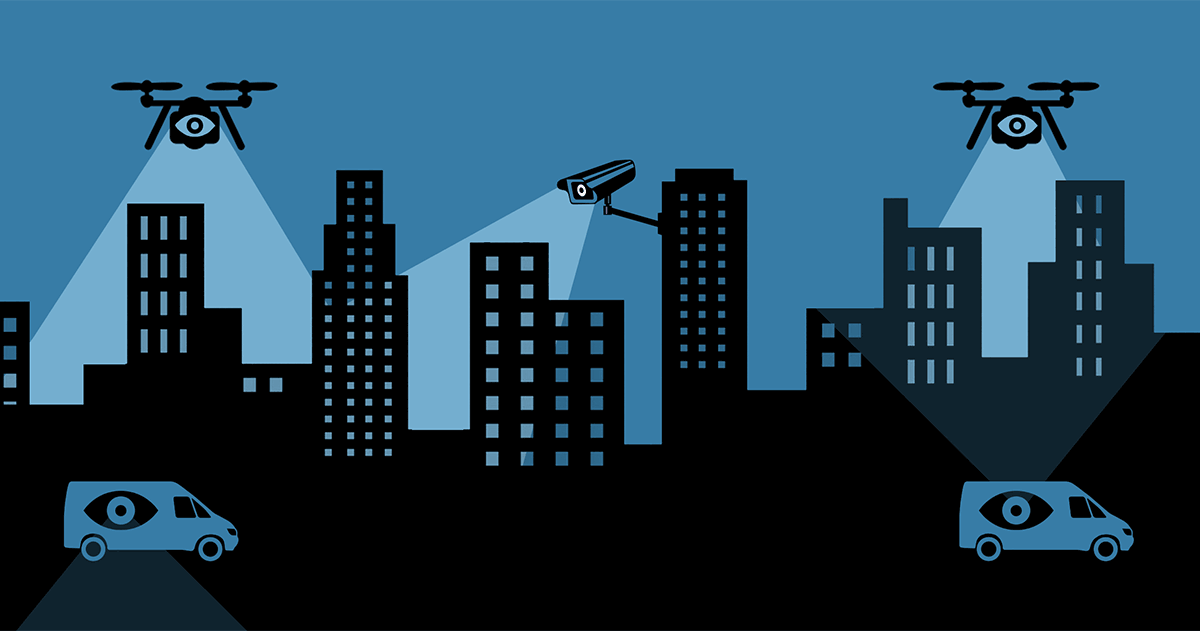 SMART SECURITY
The more you look at potential applications for smart security, the more it feels like you are looking at the dystopian future of the novel 1984.
Potential applications include AI-enabled crowd monitoring to prevent potential threats. Digital cameras like Go-Pros have shrunk the size of surveillance equipment to smaller than an apple. Drones are available at a consumer level as well. While security cameras can be placed plentifully throughout a city, one major issue is cultivating the manpower required to analyze all of the footage being gathered for potential threats. AI-driven algorithms to analyze footage for threats will enable municipalities to analyze threats and respond accordingly.
However, policy has not caught up with technology. The unique ethical quandaries brought up by smart security and surveillance will play out litigiously and dictate to what degree smart security will become a part of the cities of the future.
CONCLUSION
We can see what the future may look like, but how we'll get there remains a mystery. Before smart technologies can receive mass adoption, legislation will need to be passed by both local and national governments. In addition, as the UK Parking Meter issue shows, data standardization will be another major obstacle for smart technology manufacturers. When governments on both a local and a national level an get on the same page with regard to how to execute smart city technology and legislation, the possibilities for Smart Cities will be endless.
Stay tuned next week for our deep dive into the future applications of Smart Infrastructure!